Use Our Local Services for Great Benefits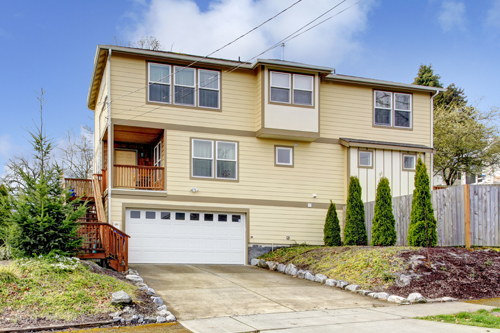 * Quick response - For all of your garage door emergencies, our local company in Lacey is readily available to help you out in the shortest possible time. Broken spring? Snapped cable? Noisy opener? We replace extension and torsion springs, cables and faulty motors swiftly and professionally and our replacement parts are of the finest quality. You will receive full assistance without having to wait long and the best new component will be perfectly installed and adjusted for you.
* Dependable repair - Count on us to solve even the most specific problems for you no matter what type of door, opener or spring system you have. At "Garage Door Repair Lacey", we don't discriminate on brands or models. Let us replace a greatly damaged wood or steel panel with a precisely matching one to make your door secure and pretty once again. We adjust opener limits and force and spring tension with maximum accuracy.
* Complete renovation - We're available to help you get the best new door and opener and make full use of them. In addition to offering fast local garage door repair services, our team has great experience in replacement and installation. Let us be by your side during the shopping process. You'll get advice on anything you need from door makes and insulation, opener types and motor options to accessories. Expect meticulous installation as we take care of every detail from setting the tracks, panels and spring to adjusting the opener settings.
Call us or leave a message to hire our services!